Never been to the UAE? You're missing out on some seriously awesome experiences. With so much to do here, you won't ever run out of things to do. From mountain adventures and biking in the desert to family-friendly water parks, there is something for every age. If you are planning a trip to the UAE as a first-time visitor, here are 12 things you shouldn't miss.
Enjoy UAE's thrilling amusement parks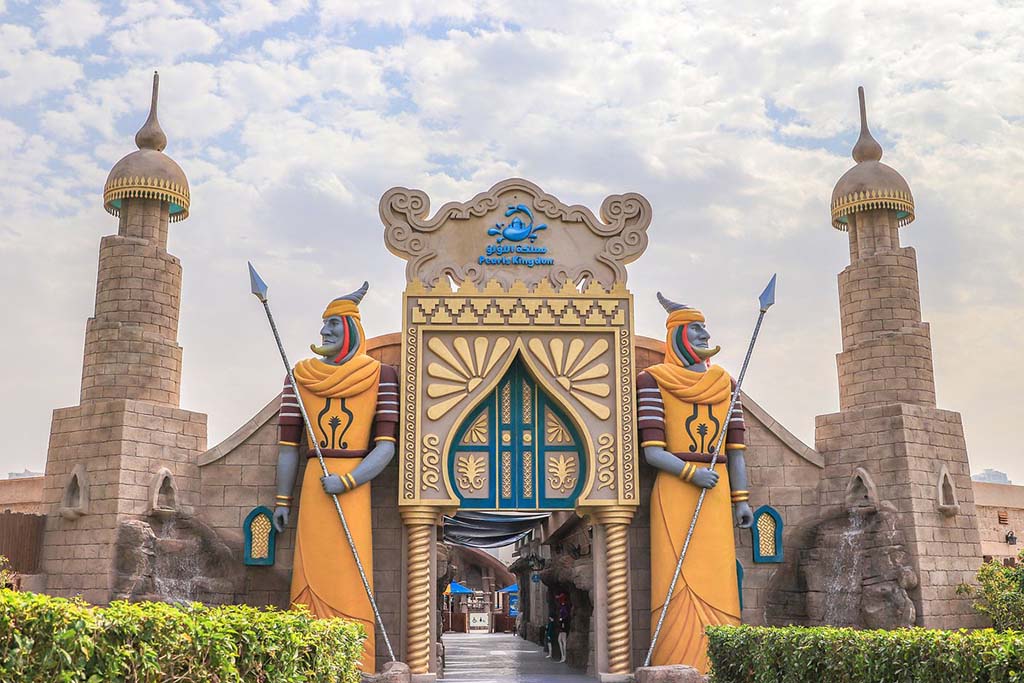 The UAE is home to some of the world's most spectacular theme parks. It's the only place where you can ride the fastest roller coaster in the world at Ferrari World Abu Dhabi. Those of you with a sense of adventure would love the chance to try out the near-vertical water slides of Aquaventure water park Dubai. There are also plenty of theme parks in the UAE to choose from, such as Al Montazah water park, IMG Worlds of Adventure, Dubai Parks and Resorts, and many others. No matter if you are a grownup, a teen, a tween, or a toddler, there is something for everyone in the UAE.
Explore the Arabian Deserts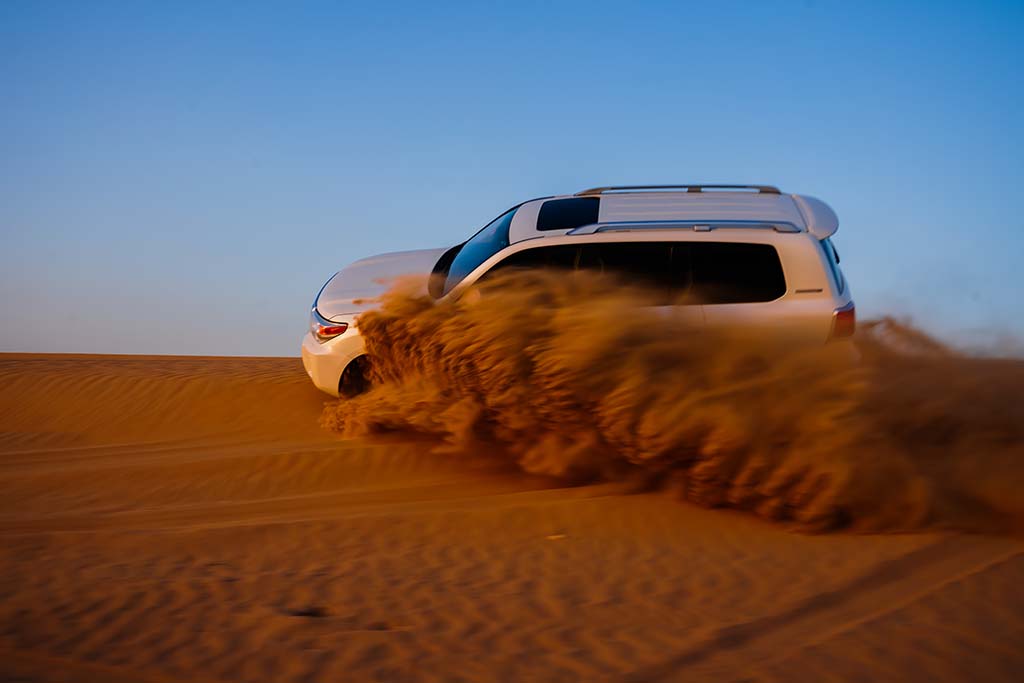 In the UAE, the Arabian desert isn't just an undulating expanse of sand. A Dubai or Abu Dhabi desert safari will provide you with an amazing range of dune bashing and quad-biking desert adventure sports. You can also enjoy the sights of the desert on a hot air balloon ride, or a camel ride, and even spend the night in a Bedouin-styled tent.
Embark on an exciting Dhow Cruise experience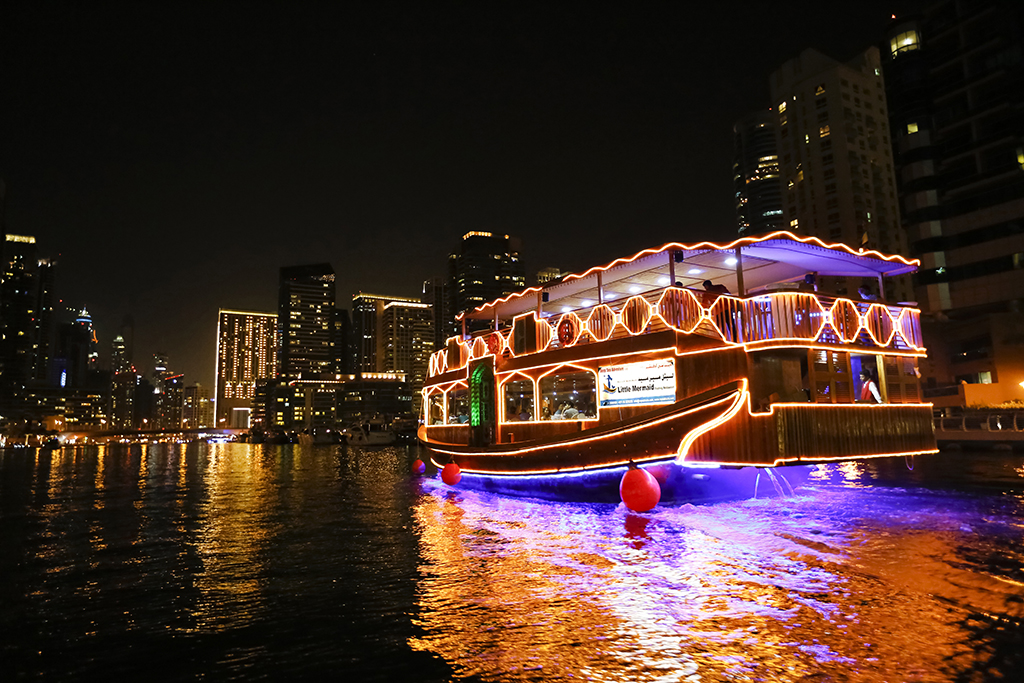 Taking a dhow cruise – a traditional Arabian wooden boat is another must-do experience when in the UAE. In Dubai, dhow cruises are one of the most popular things to do, where you can cruise down Dubai Creek or Dubai Marina and take in beautiful sights while eating a sumptuous meal.
Shop at Traditional Souks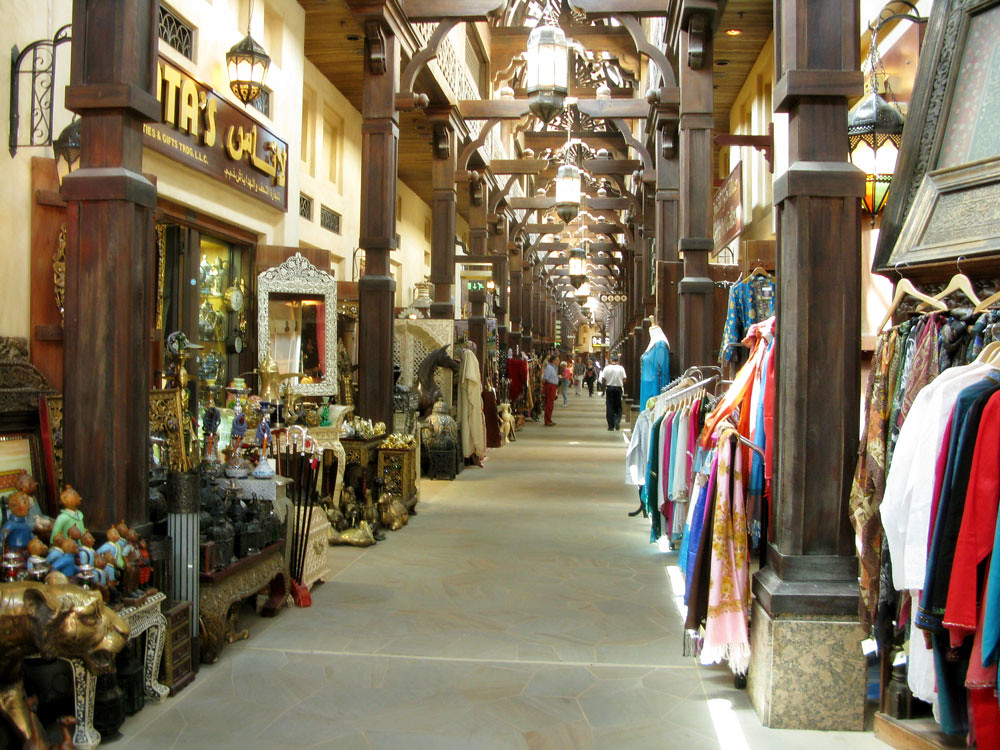 UAE is a great place for shopping sprees and that isn't just about extravagant malls. It is an enriching cultural experience to shop in the traditional souks of the UAE. Some of the best souks to visit are the Dubai Souk, Blue Souk Sharjah, and Souk Al Zafarana in Abu Dhabi.
Visit Sheikh Zayed Grand Mosque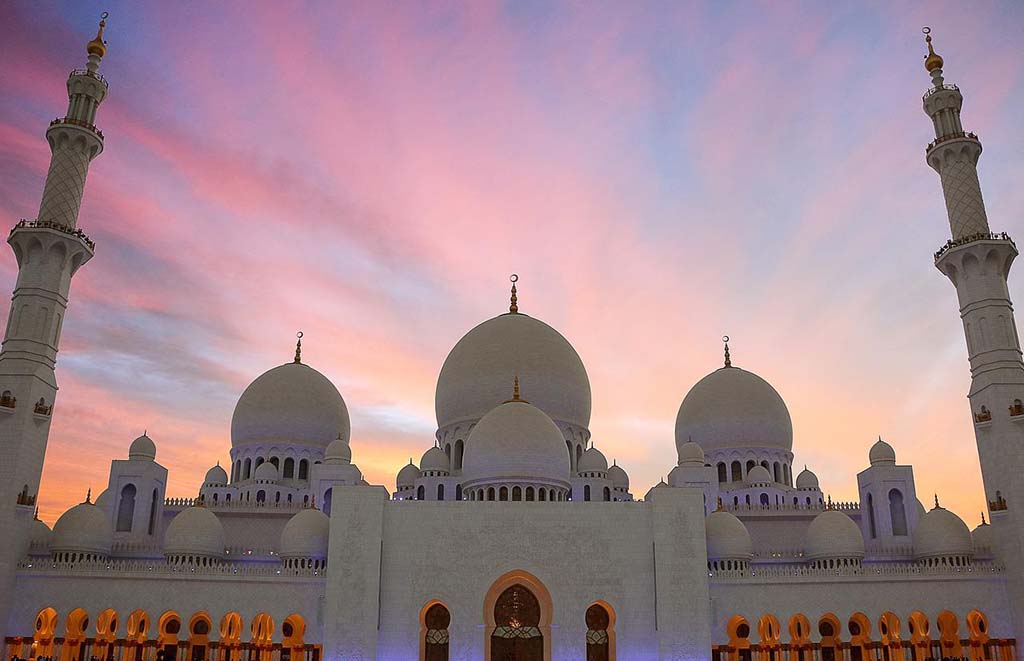 Exploring the largest mosque in UAE is a great experience. Located in Abu Dhabi, the Sheikh Zayed Grand Mosque is one of the most famous cultural landmarks in the UAE. The white and gold marble mosque is one of the few open to non-muslims. The mosque's lavish architecture, marble mosaics, carpets, chandeliers, 82 grand domes, and over 1000 columns make it an incredible sight to view.
Enjoy a bird's eye view of Dubai
Among the UAE's emirates, Dubai has the most spectacular skyline. With its unique skyscrapers, some of which hold world records, the stellar skyline is a sight to behold. One of the best Dubai things to do is to view the city from up above and there are various ways to do that. You can take a flight tour of the city or enjoy scenic views from Burj Khalifa, Ain Dubai, and Dubai Frame. A skydiving experience can also be added to your trip to enjoy a touch of extreme adventure and to see the sprawling palm tree-shaped Palm Jumeirah Island from above.
Visit the grandest mall in the UAE – Dubai Mall
Shopping is one of the best things to do in Dubai, and the Dubai Mall is the best place to shop until you drop by. However, this mall in Downtown Dubai has much more to offer than just retail shops. Inside this colossal mall, you can explore a virtual gaming park and a gigantic Dubai Mall aquarium. Kids will love The KidZania – a mini city for kids. It is the perfect spot for a day of shopping, dining, and fun with your friends and family.
Discover the Bedouin era at Al Fahidi Historical Neighbourhood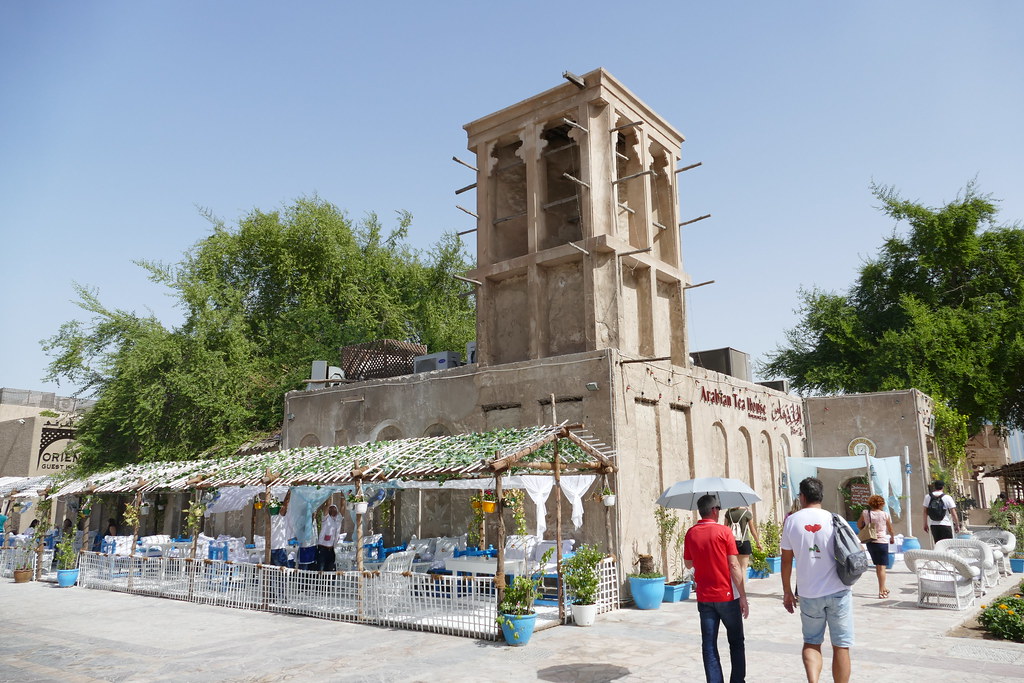 Wonder what Dubai was like before it became a megacity? Discover the modest past of Dubai at the Al Fahidi Historical Neighbourhood along Dubai Creek. A time when life was simpler and structures were monochromatic can be witnessed at this attraction. As you explore this spot, you get a completely different perspective from the modern Dubai that you are used to.
Try glamping at Hatta Dome Park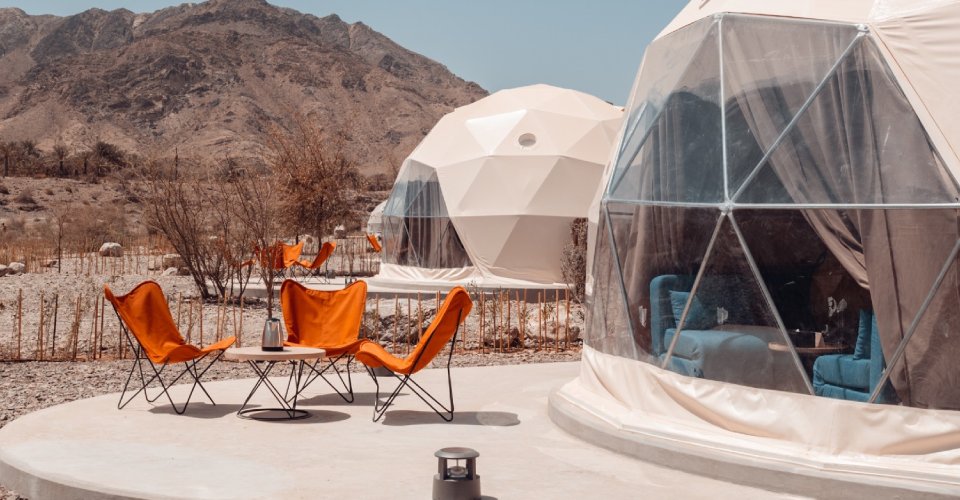 Get a taste of luxury and adventure on a glamping expedition at Hatta Wadi. Located in the terrains of the Hajar Mountains, The Hatta Dome Park offers spacious dome-shaped pods for an overnight stay in the quietude of the mountains, away from the city but with all the modern conveniences within reach. On your first trip to the UAE, this is a great way to do something off the beaten track.
Explore Al Ain Oasis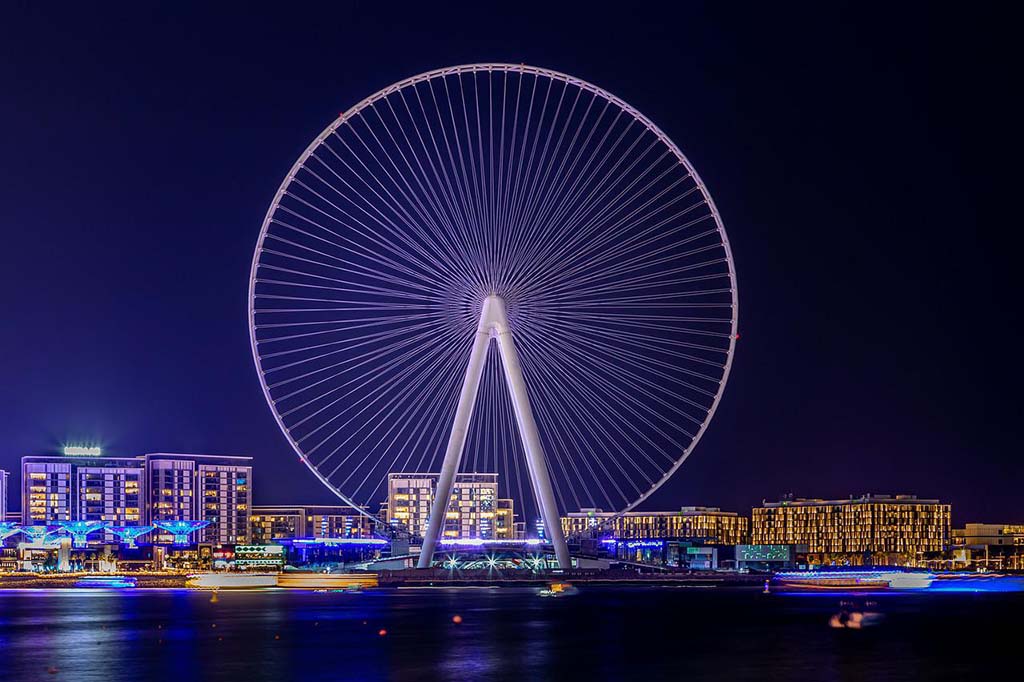 Abu Dhabi's Al Ain city has one of the greenest spaces in the UAE – Al Ain Oasis. Over 140000 date palms and various types of trees were meticulously cultivated on this UNESCO World Heritage Site using an ancient irrigation system called falaj, which dates back 4000 years. Walking through this oasis will leave a lasting impression on your mind.
Go snorkelling at Khor Fakkan, Sharjah
Check out Khor Fakkan on the eastern side of the UAE if you are looking for some extreme adventure on your first visit. There is no better place than this exclave of Sharjah emirate to enjoy a refreshing snorkeling session while surrounded by clear waters and rich marine life.
Gear up for some adventure time at Jebel Jais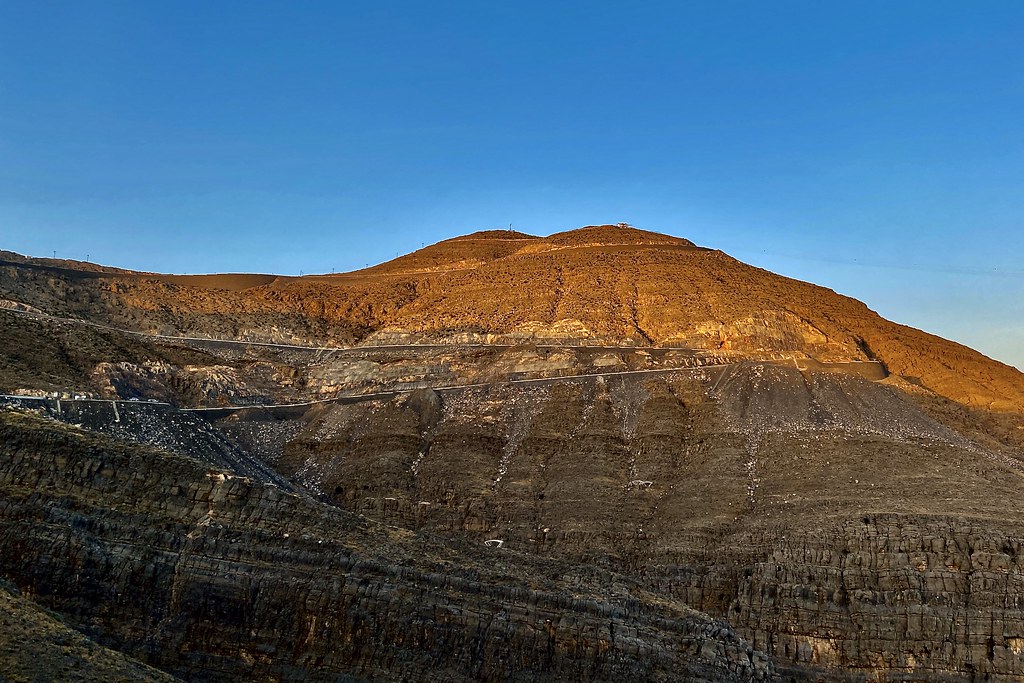 Another fantastic spot for adventure lovers visiting the UAE is to visit the highest peak of the destination; Jebel Jais in Ras Al Khaimah is a great spot for an outdoor adventure. This attraction has everything, right from long road trips, to professional mountain climbing, ziplining, and more. The adventure capital of the UAE will give you the most thrilling time of your life, and you will not be able to resist falling in love with it.
Essential tips for first-time visitors
UAE is a fascinating country to visit, and just like any other destination, keeping these points in mind will ensure a hassle-free trip.
UAE's climate is hot and dry all year round. October to February, however, the temperatures drop and the climate remains cooler. This is the best time to plan a visit to the UAE. However, November to January are peak seasons and can burn through your money. A budget-conscious traveler may want to consider August and September when prices are reasonable and the weather is pleasant.
Following local norms and customs in the UAE is essential. Although Dubai and Abu Dhabi are lenient with casual dress codes, religious places in the UAE require modest attire. Whenever in doubt, follow the locals. Plan tours and attractions in advance and use public transportation for cheaper transportation.
Don't get on the wrong side of the law. There are a few things that are just off limits in the UAE, like public displays of affection, photography without consent, and drinking and smoking. Alcohol is only permitted in licensed hotels and restaurants. It's always a good idea to check the list of things not allowed by UAE customs since some spices and medications are illegal.
Conclusion
If you go to the UAE for the first time, these mentioned attractions introduce you to this fascinating destination and are enough to get you excited to return!