DISCLOSURE: My articles may contain affiliate links. To click on those links, you won't be charged any extra cost, instead, you help me to get some small commissions to maintain my blog. Thanks for understanding!
Welcome to the busiest city in Vietnam!
Talking about Ho Chi Minh City (HCMC), many people misunderstand this is the capital of Vietnam. Well, the truth is…it's not, but it's the biggest and busiest city in Vietnam.
I visited HCMC 4 times already, mostly for business. During my last visit, I visited the city for 4D3N during the wet season (September). Luckily, the rain happened for only 1-2 hours per day, so I can still find time to travel around.
In this Ho Chi Minh City travel blog, I'm going to share with you the ultimate guide to HCMC including how to get there, how to get around, where to stay, places to visit, how many days to stay, and HCMC travel cost.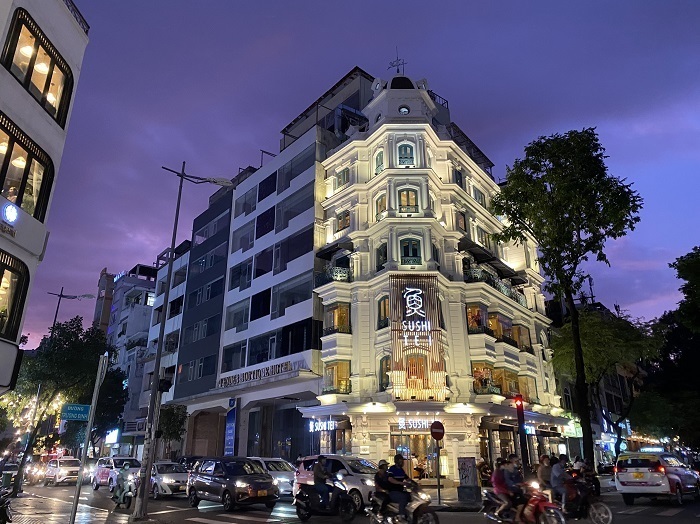 1. Interesting facts about Ho Chi Minh City
Although Ho Chi Minh City (HCMC) is not the capital of Vietnam, it is the biggest, busiest, and most populated city in the country with a population of 8.4 million. 

The tallest skyscraper in Vietnam, as well as the second-tallest building in Southeast Asia, is Landmark 81 which is situated in HCMC. It is a 461-meter high building with 81 stories and 3 basements of which the design was inspired by a bamboo cluster – an icon of the traditional Vietnamese village. 

HCMC is also locally called Sai Gon – the former name of HCMC before July 1976. Upon the establishment of the unified communist Socialist Republic of Vietnam in 1975, Saigon, Gia Dinh, and two suburban districts were combined and renamed Ho Chi Minh City (HCMC) to commemorate Ho Chi Minh – the great leader of the Communist government.
 

 

Xem bài viết này trên Instagram

 
2. When is the best time to visit Ho Chi Minh City?
There are 2 seasons in HCMC: the wet and dry seasons.
The wet season in HCMC is between May and November. During this period, the weather is unpredictable with sudden and heavy rain. Downpour occurs for around 15 days/months. June, July, and August are the months with the highest precipitation of about 300mm and humidity of more than 80%. 
The dry season in HCMC runs from December to April. The average temperature during these months is about 28 Celcius degree, fluctuating from 25 Celcius degree to 31 Celcius degree. 
The best time to visit HCMC is during the dry season when there is no or little chance of rain. Although it's quite hot and sunny during the daytime, the temperature in the evening is pretty pleasant to travel around.
My experience: I traveled to HCMC during mid of September. There were some heavy rains for 1-2 hours/day. It was not that bad and I could still find some times to wander around the city under sunny weather.
3. How to get to Ho Chi Minh City?
By flight
It's very convenient to travel to HCMC by flight as the airport (Tan Son Nhat airport) is located just 8 km away from the city center. 
Tan Son Nhat International Airport (SGN) is the biggest and busiest airport in Vietnam located in Tan Binh district, HCMC. The airport serves both international and domestic flights.
By train
Since the Sai Gon railway station is situated right in the city center (District 3), nearby all the famous places of interest, taking a train is a great option if you travel to HCMC from a nearby province. 
To book the train ticket, you can book directly at the Vietnam railway website: Click here. , and remember to type "Sai Gon" as the arrival station.
Note: It's not recommended to take a train to HCMC from further provinces such as Hanoi, Ninh Binh, etc because it's a waste of time and the ticket price is relatively similar to a flight ticket. In detail, the journey from Hanoi to HCMC by train takes around 30 hours and costs 900.000VND/way.
By bus
There are several bus stations in HCMC, but the two major ones are:
Eastern bus station (Ben xe Mien Dong): This bus station mainly serves the routes to the North, Central, and Central Highlands and some provinces in the Southeast of Vietnam such as Hanoi, Danang, Nha Trang, Da Lat, etc.
Location: 292 Đinh Bộ Lĩnh, phường 26, quận Bình Thạnh, Thành phố Hồ Chí Minh.
Some trustworthy bus operators: are Hoang Long New, Phuong Trang, Phuong Hoang, A Ba, and Van Tuyen.
Western bus station (Ben xe Mien Tay): This station specializes in routes between HCMC and other provinces in the Mekong Delta such as Can Tho, Long An, Tien Giang, Ben Tre, Vinh Long, Tra Vinh, Hau Giang, Soc Trang, Dong Thap, An Giang, Kien Giang, Bac Lieu, etc.
Location: 395 Kinh Đ. Vương, An Lạc, Bình Tân, Thành phố Hồ Chí Minh, Việt Nam
Some trustworthy bus operators: Phuong Trang, Hoang Minh, Mai Linh Express, and Tien Loi.
To buy bus tickets in Vietnam, you can contact directly with the bus operators or buy them at the bus terminal once you arrive.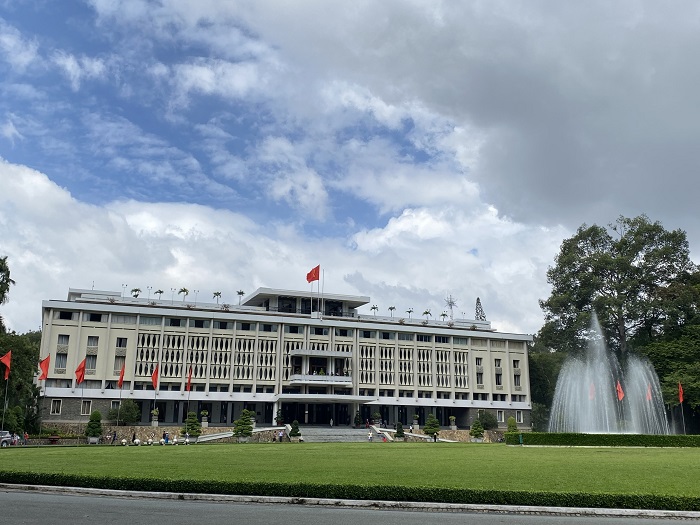 More posts about Ho Chi Minh City
4. Where to stay in Ho Chi Minh City?
There are some areas that you can stay during your trip to HCMC:
District 1: This is undoubtedly the best location for your vacation in HCMC because the majority of the places of interest are here. You can just visit them on foot as some of them are pretty close to each other. Although accommodations here are not cheap, you instead save your transportation expense and time. 
District 5: It's also a good option to stay in District 5 since it's not that far from District 1. Here you can also expose to the Chinese community in Vietnam and visit some Chinese temples. Prices for accommodation tend to be more affordable in this area.
District 3: It is just next to District 1 and between the Tan Son Nhat Airport and District 1. Therefore, it's also pretty convenient to travel around, especially from/ to the airport.
One small note before you decide on your place to stay when traveling to HCMC is that taxi is pretty expensive in HCMC due to the high petrol price and frequent traffic jam. Therefore, if you want to stay farther from the center, you need to take transportation expenses into consideration.
During my trip to HCMC, I stayed at a 3-star hotel, called Piano Hotel, the room's price was around 900.000 VND/night/double room. The hotel's location is perfect (in District 1), thus, it's very easy to get around on foot. The room was clean and looked good. However, one of the staff  (I think she is the owner) was not friendly at all, she never smiled and I felt like she didn't want to welcome us. In addition, when I had breakfast, I could see that their forks were not washed properly. That was disgusting…
On the other trip, I stayed at Nikko Hotel – a 5-star hotel located in District 1. There is nothing to complain about. Breakfast was full of options. The staff was friendly. The room was clean and modern. And the price was "classy" as well, it was about 3.000.000 VND/night.
Here is the hotel's information:
Address: 235 Nguyễn Văn Cừ, Phường Nguyễn Cư Trinh, Quận 1, Thành phố Hồ Chí Minh, Việt Nam

Link to book: Click here.

Price: from 3.000.000 VND/ double room
 

 

Xem bài viết này trên Instagram

 
5. How to get around Ho Chi Minh City?
From the airport to the city center
By bus
From Tan Son Nhat Airport to the city center, there are 3 bus lines that you can take:
Bus No.152: 
Route: Tan Son Nhat Aiport – Ben Thanh Market (District 1)
Frequency: 3-5 buses/ hour 

Operating hours: 6 am to 6 pm.

Ticket: 6.000 VND/person
Bus No.109
Route: Tan Son Nhat Airport – September 23rd park (District 1)

Frequency: 3-5 buses/ hour 

Operating hours: 5:30 am to 1:00 am the next day

Ticket:  12.000 VND for under 5 km, 20.000 VND for over 5 km
Route: Tan Son Nhat Airport – Western Bus Station (pass by District 5 – near Thien Hau temple)

Frequency : 2-4 buses/hour

Operating hours: 4:00 am to 9:00 pm

Ticket: 12.000 VND for under 5 km, 20.000 VND for over 5 km
Note: Bus tickets can be purchased on the bus. And you can search for the routes on Google maps.
Grab car/ taxi
Taxi is always convenient but not as cheap as public transportation. In HCMC, the fare from Tan Son Nhat Aiport to District 1 is around 200.000 VND/way/ 7-seater car (including the airport's entrance fee). Be noticed that the way from the airport to the city center is super jam, that's why the taxi fare is a little bit expensive.
Some trustworthy taxi brands in HCMC: Vinasun (white color) and Mai Linh (green color)
Note: Don't ever take a random taxi to avoid scams. If you cannot find any reliable taxi nearby, consider using Grab – application which is similar to Uber. Link to the app: click here.
Getting around in the city center
There are four ways to get around HCMC:
By motorbike
You can consider renting a motorbike or jumping on a grab bike.
Motorbike rental: The rental fee depends on how many days and which brand you want to rent. It will vary from 100.000 – 200.000 VND/day (not including petrol). If you rent for more than a week, you can definitely ask for a discount. 
Some reliable rental shops to rent motorbikes in HCMC: 
Saigon Minsk Motorbike Sales, Rentals & Repairs: I was super satisfied with their service, probably the most friendly shop owners in HCMC that I had met. The shop is located on Bui Vien Street – a very convenient location. The price is cheap also.
Address: 7 Đ. Bùi Viện, Phường Phạm Ngũ Lão, Quận 1, Thành phố Hồ Chí Minh 700000
Tel: 0775 656 508
Thanh Dat (Dịch vụ cho thuê xe máy Thành Đạt) 
Address: 115/21 Le Van Sy street, Ward 13, Phu Nhuan district, HCMC.
Tel: 0909269732 – 0908959723
Website: https://chothuexemayhcm.com
Thuê xe máy Sai Gon (Mr. Hanh)
Address: 95/38 Nguyễn Văn Trỗi Phường 12 Phú Nhuận HCM. 
Tel: 0908 630 065 or 0918 107 173.
However, if you are scared to drive in HCMC, you can consider using Grab bike. This application also provides motorbike service. It's for sure cheaper than Grab car. And it's fun as well.
Public transportation
Google map is a great app to use when you want to search for bus routes. It recommends all the possible routes to go and is very easy to use. 
Taxi/ Grab car
To be honest, I felt like taxis/ grab cars were quite expensive in HCMC (probably due to an increase in petrol price). I remember I was charged about 50.000 VND for 1 km for a 7-seater car. 
Pro tip: Grab is not always cheaper than a taxi. If you book a grab car during peak hours or rain, the price will go up due to high demand. In this case, you can look around for a taxi (only choose trustworthy brands), the taxi's price is fixed and counted on the meter, it won't increase during rush hours.
6. Best things to do in Ho Chi Minh City?
Try the local food 
 

 

Xem bài viết này trên Instagram

 
Local food is something you must try when traveling anywhere, let alone Vietnam where the cost of food is super cheap. 
I am personally crazily in love with snail dishes in HCMC, the sauce is very tasty and distinguished from the Northern cooking style (I'm from North Vietnam). Other than that, there are a variety of Vietnamese dishes that you can try as well. Here are some restaurants I recommend:  
Cha Ca La Vong Restaurant:
Signature dish: Cha Ca (Turmeric Fish)
Address: 3-5 Hồ Xuân Hương, Phường 6, Quận 3, Thành phố Hồ Chí Minh, Việt Nam
Price: From 200.000 VND/person
Oc Hoi Ngo: 
Signature dish: Snail dishes
Address:  432A/27 D. Bá Trạc, Phường 1, Quận 8, Thành phố Hồ Chí Minh, Việt Nam
Price: From 100.000-250.000 VND/person 
Mama Pho
Signature dish: Wagyu Pho, Deep Fried Beef Pho
Address: 134 Lê Thánh Tôn, Phường Bến Thành, Quận 1, Thành phố Hồ Chí Minh 700000, Việt Nam
Price: From 80.000 VND/person
Experience Sai Gon water bus
 

 

Xem bài viết này trên Instagram

 
Experiencing the Sai Gon river cruise is a great way to see the city from a different angle, however, you know cruises are expensive, right? Don't worry, now you can do it in a much cheaper way: Sai Gon water bus. It is a newly launched water bus that runs through 5 stops from Bach Dang station to Linh Dong station. 
The most popular route is Bach Dang – Binh An. While Bach Dang station is located in District 1 and nearby Nguyen Hue walking street, Binh An station is opposite Landmark 81 tower – the highest skyscraper in Vietnam. The fare is 15.000 VND/person/way. And the total journey takes around 15 minutes.
Pro tip: I was recommended by the staff to stand at the back of the water bus because it's nicer to take pictures of Landmark 81 from there.
Visit War Remnants Museum
To be honest, museums are not really my cup of tea. However, this is one of the most interesting museums that I have visited. 
At first, in the yard, you will see a variety of military equipment such as a UH-1 "Huey" helicopter, an F-5A fighter, a BLU-82 "Daisy Cutter" bomb, etc. Inside the museum, there are tons of displays and photographs about the US invasion war, the effects of Agent Orange, war atrocities such as the My Lai massacre, etc. 
Have fun in Bui Vien street
Bui Vien street is probably the best place to have fun in HCMC. It is known as a backpacker district in HCMC comprising many restaurants, coffee shops, hotels, pubs, and bars. Walking into Bui Vien street, you will instantly feel excited about music and shimmering lights everywhere.
Try your luck at Lo To Show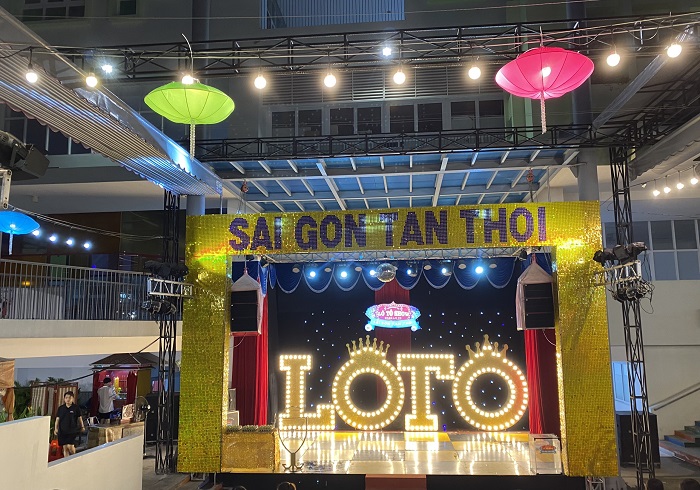 Lo To show is very popular among the locals, however, not many tourists know about it. In South Vietnam, Lo to is the game that people always want to play during Tet (Lunar New Year) – the biggest and most important holiday in Vietnam.
Nowadays, Lo to is developed into a show which happens every weekend. During the show, the performers will sing and call out a number. You need to mark that number in your ticket. If you can make a row of four numbers, you will have a chance to win a prize.
Pro tip: As they sing in Vietnamese, you probably want to sit in the 1st row to be able to see the numbers. And don't forget to bring something to cover your ear because the music is pretty loud.
7. How many days to stay in Ho Chi Minh City?
If you just plan to visit only the city center, I recommend 4 days 3 nights. In 4 days, you will have enough time to explore all places of interest in HCMC and try the local foods. Less than 4 days is not suggested as it will be too rushed to travel around.
In case you want to have a day trip away from HCMC such as Cu Chi Tunnel, Floating Market, etc. Then you probably need at least 5 days 4 nights. 
8. How much to spend in Ho Chi Minh City?
Here below is the cost breakdown during my 4D3N trip to HCMC (not including flight tickets): 
Accommodation: I stayed in Piano Hotel (District 1), which cost 900.000 VND/night/double room.

Transportation: I used Grab car most of the time because my group had an elderly. The total cost for transportation for 4D3N was 280.000 VND/person. If you travel alone, consider using Grab bike, it's cheaper and more fun.

Food: During my trip, I ate in restaurants quite often, thus the cost of food was a bit more expensive than street food. The total damage for food was 900.000 VND/person.

Attraction tickets: Actually most of the places I visited were free, therefore, I did not spend much on attraction tickets. 180.000 VND was the amount I spent for this category.
More posts about Ho Chi Minh City
Above is the ultimate travel guide in HCMC including how to get there, how to get around, where to stay, places to visit, how many days to stay, and HCMC travel cost. I hope you find this HCMC travel blog post helpful. If you have any questions, feel free to comment below.
Read more: Travel guides for European countries in LifetimeTraveller.com