DISCLOSURE: My articles may contain affiliate links. To click on those links, you won't be charged any extra cost, instead, you help me to get some small commissions to maintain my blog. Thanks for understanding!
Are you a nature lover? Well, Vietnam must be a paradise for you with an endless list of natural destinations. Vietnam offers all types of natural wonders ranging from crystal clear water islands, lush green paddy fields, and white sandy beaches to majestic mountain ranges. Exciting enough? Then let's discover the 7 best places to visit in Vietnam for nature lovers in this post.
No.7 Ha Giang
Ha Giang is located in the North-most of Vietnam which shares a long border with China. Coming to Ha Giang, not only do you see breath-taking yet untouched nature, but you can also visit long-standing historical sites as well as experience diverse cultures of different ethnicities.
I and my friends travel to Ha Giang for 4 days by motorbike, and I have to say that Ha Giang is one of the most beautiful places that we have been to. The whole trip is also very cheap which cost only around 130USD for such an unforgettable trip.
You also may like: The most comprehensive Ha Giang travel guide
No.6 Phu Quoc

–

best places to visit in Vietnam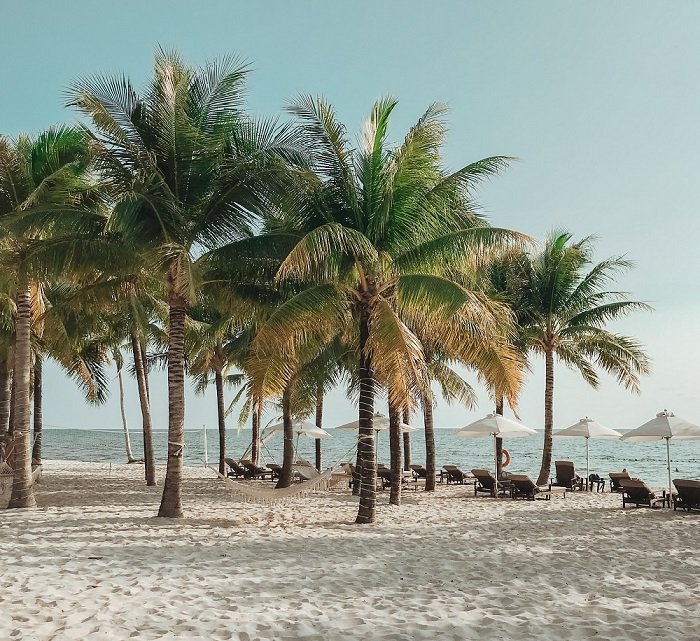 Phu Quoc, also known as ''Pearl Island'', is nestled in the Gulf of Thailand. The whole archipelago consists of 22 islets and islands, amongst which Phu Quoc island is the largest. This paradise island offers tourists a myriad of nature spots such as white sand beaches, crystal-clear water islets, tropical lush green forests, etc. In addition, there are a plethora of fun activities that you can do in Phu Quoc like scuba diving, sea walker, squid fishing, theme park, safari, etc. 
You may also like: Phu Quoc travel blog: money-saving tips, when to go, how to get there, places to visit
No.5 Sapa

–

best places to visit in Vietnam
Cascading terraced rice fields, lush green valleys and mountains, rich in culture, etc. those are enough to catch your attention? Yes, Sapa offers all those.
Sapa is situated in the Northwest of Vietnam, close to the China border. It is a mountainous town that has Vietnam's highest mountain peak (Fan Si Fan). Not only does it have such an achingly beautiful nature, but Sapa is also rich in culture and is home to 5 of Vietnam's ethnic groups (Red Dao, Black Hmong, Tay, Giay, Xa Pho).
The best month to visit Sapa should be September. During this month, you can see the terraced fields which are almost ready to harvest – the iconic scene of Sapa.
No.4 Nha Trang

– best places to visit in Vietnam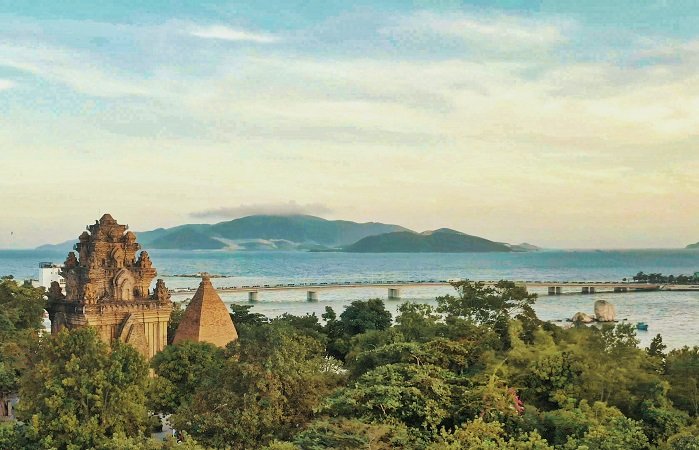 Nha Trang is a coastal city in South- Central Vietnam. The city fits all travel styles, whether you want to discover nature, explore the culture, or have fun. It's all there.
Nha Trang is famous for its long white sandy beach, crystal-clear water islets, and lush green mountain ranges.
In addition, you can have fun with multiple relaxing and recreational activities such as water sports (diving, sea walking, jetski etc.), bars, night markets, theme parks, mud bathing, etc.
Furthermore, Nha Trang has its in-depth history, it was the Champa Kingdom in the 4th to 13th centuries. Some of the relics from the old days still exist and are preserved by the local authority. The most well-known one is Po Nagar temple which is a Champa temple dedicating the Hindu Goddess.
No.3 Phong Nha
Phong Nha consists of a system of about 300 caves and grottos. This is one of the few areas in the world that has not been fully discovered. In fact, only 126km of the cave system has been explored. Thanks to its diverse ecosystem, Phong Nha has been recognized as a world heritage site by UNESCO.
Amongst all caves, Son Doong is the largest one discovered in 2009, which is known as the world largest cave. Inside the cave, it has its own unique ecosystem which is very vulnerable, thus, mass tourism is not allowed. To explore Son Doong, you can only book by tour which might take a year on the waitlist.
No.2 Ninh Binh
Ninh Binh is also called "Ha Long Bay in land" with hundreds of limestone cliffs. This magnificent land is a perfect retreat from busy cities. There are several attractions to visit in Ninh Binh such as Trang An Grottoes, Mua Cave, Tam Coc, Hoa Lu ancient capital, etc.
Ninh Binh is located just 100km away from Hanoi, thus, super easy to reach. You can go to Ninh Binh either by bus, train, motorbike or car. There are day-tour to Ninh Binh from Hanoi that you can choose (cost from 40USD/person), however, 3 days would be great if you want to dive into the local rural life.
No.1 Ha Long Bay
Needless to say, Ha Long Bay is definitely the destination that you CAN NOT miss during your trip to Vietnam. Only 2-hour drive from the hustle and bustle city of Hanoi, Ha Long Bay is an alluring natural destination with thousands of limestone karsts and isles and a wide range of biodiversity. In 1994, Ha Long Bay has been recognized as a World Heritage Site by UNESCO, the event introduced Ha Long Bay to the world and today, it's become one of the most attractive tourist spots in Vietnam.
To travel to Ha Long Bay, the most convenient way is to take a cruise trip. It can be a 1-day, 2-day, or 3-day trip, depending on your time and budget. However, I would suggest at least 2 days, so that you can cruise to the further area of Ha Long. Regarding tour price, it would cost about 40USD, 100USD, and 200USD for 1-day, 2-day, and 3-day tours, respectively (the tours include transportation, meals, cruise/boat, etc.).
In recent years, besides Ha Long Bay, Bai Tu Long and Lan Ha Bay have also risen to fame thanks to their similarity to Ha Long Bay, yet less touristy. Thus, they can be alternative options if you don't want to see many tourists.
Alright, those are the 7 best places to visit in Vietnam that I would highly recommend, especially if you are a nature lover. Would you travel to those destinations? Share your thoughts and experience below in the comment section, I would love to hear them!!
PIN IT!