Asia is a paradise for travellers as the continent offers a bunch of alluring destinations for a low expense.
For first-timers, you might feel overwhelmed because you don't know which countries to choose, which ones are budget-friendly, etc.
This list of the top 5 best countries to visit in Asia will help you find out which ones are the best fit for you. Let's check it out!
1. VIETNAM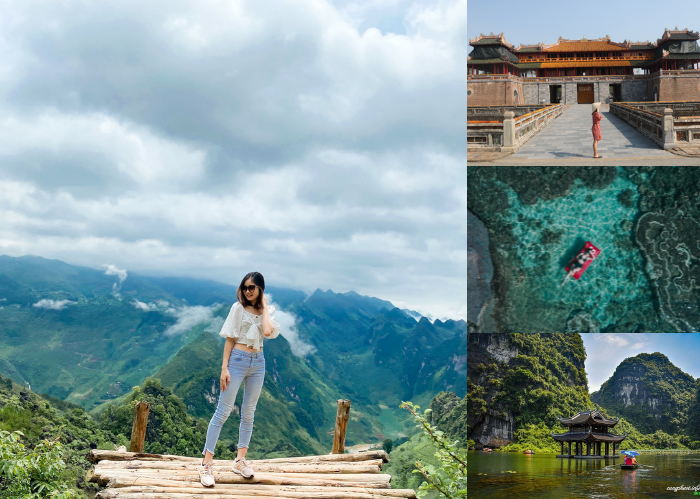 Globally known for its turbulent wartime history, today, many people are mistaken that Vietnam is still suffering the war. Little did they know, the country is one of the fastest-growing countries in Asia.
Nowadays, Vietnam engages traveller's attention with the World Heritage Site – Ha Long Bay, the world biggest cave – Son Doong, Indochina's highest mountain peak, long coastal line, etc. Besides natural destinations, Vietnam also has modern cities to chill out or long-standing historical sites for history lovers.
Not only does the country provide such a long list of tourists attractions, but it is also one of the cheapest countries to travel to.
Let's say.
Pho/ chicken noodles/ stir-fried noddles/ sticky rice with meat: 30.000 – 50.000VND/ portion ( 1.3 USD/ portion)

Hostel : 150.000 – 300.000VND/ night (6- 12USD/night)

3 – star hotel: 600.000 – 800.000VND/ night (25- 34USD/night)

Entrance ticket to museum : can be from 20.000VND/person ( 0.8cent/person)

Bike rental: 250.000VND/day (10USD/day)
(Those are the average price, it can be cheaper or more expensive).
You may also like:
Top 7 Best Places to visit in Vietnam for nature lovers
The most comprehensive Ha Giang travel guide
2. MALAYSIA
Malaysia is a multi-culture country, therefore, you can experience so many cultures in the country, in which Malay, Chinese and Indian are the 3 main cultures.
Offering white sandy beaches, crystal-clear water islands, beautiful religious sites, modern buildings, large shopping malls, Malaysia fits all types of travellers.
Talking about the expense, Malaysia is just a little bit more costly than Vietnam. In detail, a portion of food costs around 10RM (2.5USD), public transport costs around 1.5RM (0.35USD) per stop, a dorm bed costs 40RM (10USD)/night.
You may also like:
Kuala Lumpur travel guide. Is it expensive in Kuala Lumpur?
[Ultimate Guide] Best things to do in Malacca
3. THAILAND
It's hard to beat Thailand for the sheer range of travel experiences on offer. Many of my friends praise Thailand to be a great destination to have fun, explore gorgeous nature and dive into the culture. Yes, I totally agree! Thailand is a country that I would love to come back to for more because it's never enough for me to discover it.
Thailand is so generous to tourists as it offers too much for cheap. Travelling expenses in Thailand may start from 800 baths (25USD) for 1 day including accommodation, public transport, local food, and activities.
4. INDONESIA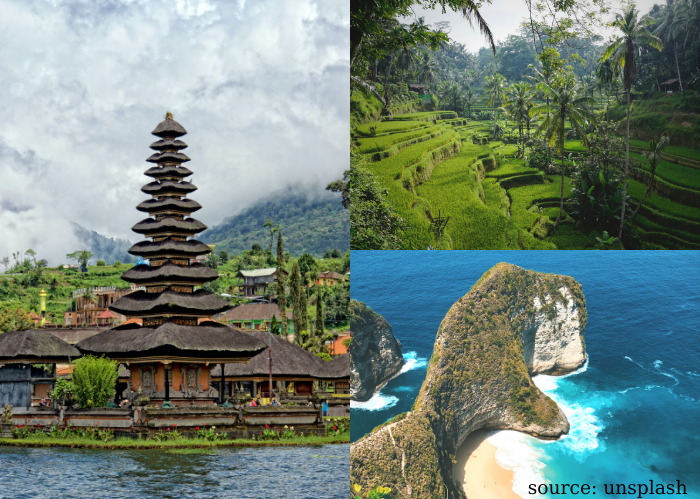 Indonesia is always on the bucket lists of travellers when planning their trip to Asia. With over 17,000 islands, curious wildlife, wide stretch beaches, craggy volcanos, etc., the country is a paradise for adventurers around the world.
How much money do you need to travel to Indonesia? Well, luckily, Indonesia is a budget-friendly country, so don't worry much about the price. A day in Indonesia can cost from 290,000 Rupiad (20USD). However, do bear in mind that Bali and Jakarta are more expensive than other less popular destinations.
5. CHINA – Best countries to visit in Asia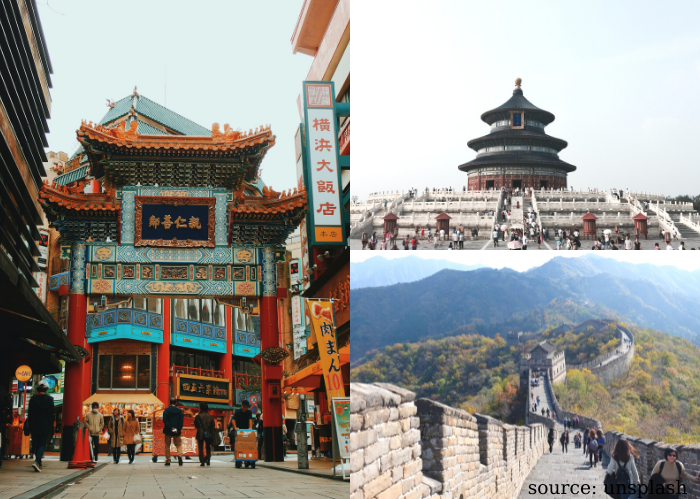 The biggest country in the world – welcome to China! With a large territory, China provides a vast array of impressive natural terrains, modern megacities, and an admirable history as one of the four ancient civilizations in the world. This exciting, curious and mysterious destination is really worth your visit at least once in your life.
Many people mistake that China travel cost is expensive as it's one of the most developed countries in the world. But in fact, it's not that costly. In detail, you have to pay only 90CNY (13USD) for 1 night in a dorm room, a 20CNY (3USD) for a full meal, from 20 – 60 CNY (3-9USD) for attraction tickets.
Above are the top 5 best countries to visit in Asia. Which ones are your favourite? Feel free to share your thoughts below.
PIN IT!