DISCLOSURE: My articles may contain affiliate links. To click on those links, you won't be charged any extra cost, instead, you help me to get some small commissions to maintain my blog. Thanks for understanding!
Do you know where is the best place to see the crystal clear sea water in Phu Quoc? 
Islets. There are 3 main islets in Phu Quoc that you can visit: May Rut islet, Mong Tay islet, and Hon Thom.
However, you have to go there by speedboat and the most convenient way is to join a day tour. 
In this post, I'm going to review the 4 island hopping tour operated by Puputrip Phu Quoc including its general information, itinerary, pros and cons.
More posts about Phu Quoc Island
1. General information 
Price: 1.200.000 VND/adult

Attraction: Pearl Farm, May Rut Islet, Mong Tay Islet, Gam Ghi Islet, Thom Islet, Cable Car

Inclusion: lunch, entrance tickets, cable car, drone, speed boat, pick up & drop off, a bottle of water

Exclusion: sea walking ticket, personal expenses, etc
2.

Itinerary and my review of 4 islands hopping tour – Phu Quoc island
7:45am: The tour guide picked us up by a limousine. 
8:15am: We arrived at a pearl farm. This place was interesting as I could see how pearl was harvested from an oyster. There was also a showroom displaying jewelry made from pearls and gemstones.
After the pearl farm, we headed to An Thoi port and waited for our speed boat for around 10 minutes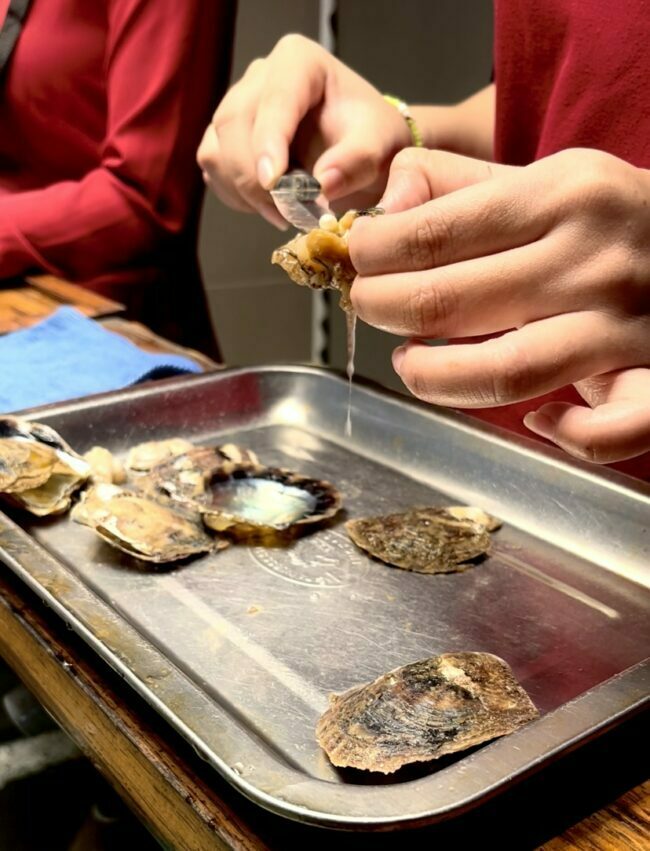 9:30am: We got on the speed boat and departed the islets.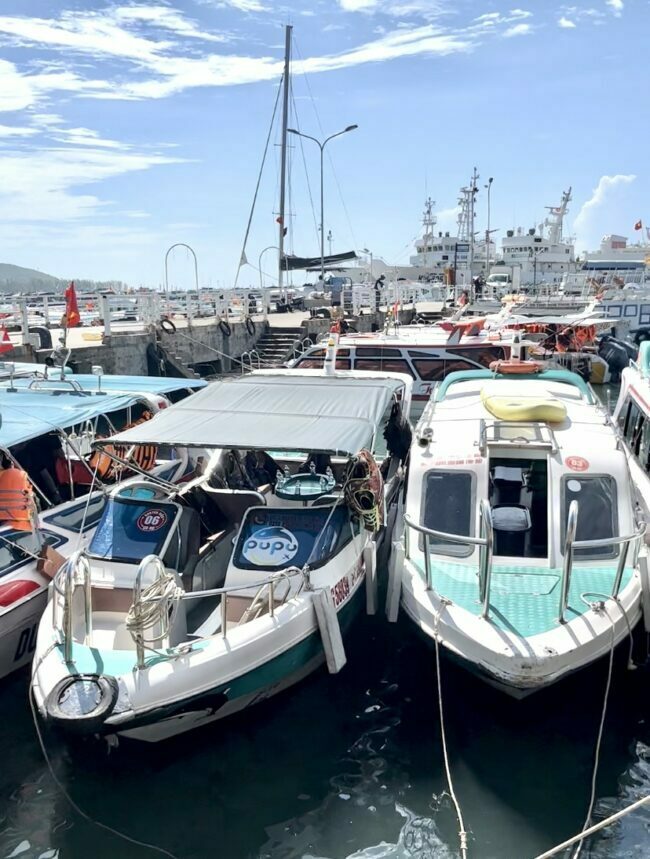 9:40am: The first stop was Sea world Namaste. This place offered a sea walking experience at your own expense. Of course, it's optional. If you don't want to try, then you have to wait for quite a while OR the tour guide might try to arrange another speed boat to bring you to the next stop.
 

 

Xem bài viết này trên Instagram

 
We paid 1.390.000 VND/person for 10 minutes of sea walking and some photos & a video. If you don't want photos/videos, it would be cheaper.
NOTE: I just discovered that it's way cheaper to book the ticket via THIS LINK. If you want to try this experience, book it in advance for cheaper price.
10:50am: We continued our journey to May Rut Islet. On this islet, our main focus was to take pictures and videos with drones. See my video below.
Although this island is very pretty, my experience was actually not that perfect. I expected that we could spend more time here relaxing on the beach. But after taking pictures and videos, we had to go to the next stop after a while.
12:15pm: We moved to the Mong Tay islet to have lunch.
As we joined the group tour, we had to share the food with other people also. The food was yummy.
After that, we changed our clothes to swimming suits to take pictures again. I didn't enjoy it much because the weather was scorching and my stomach was still full after lunch. It was too rushed, we could not enjoy much of the scenery.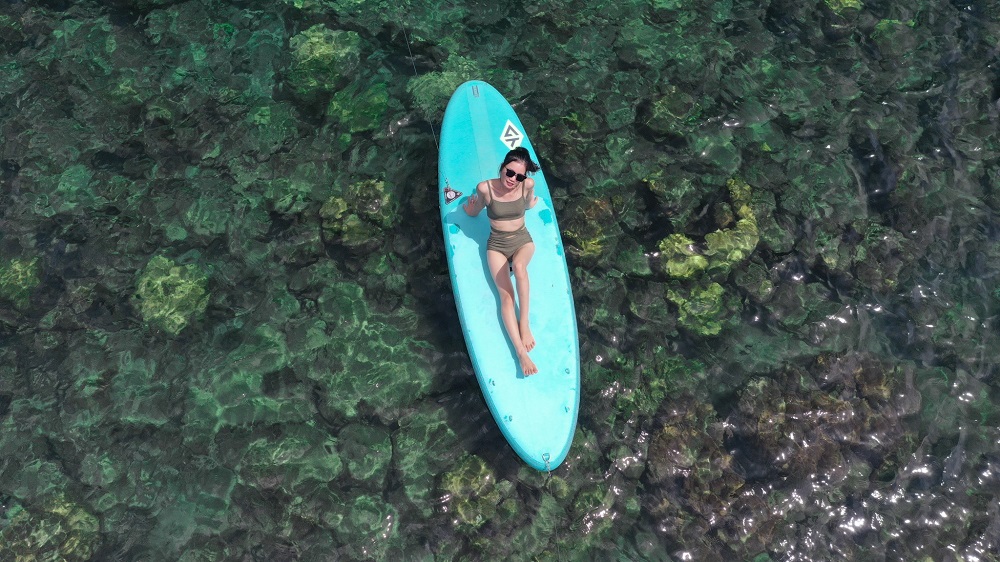 After taking pictures, we had to wait for another 10-15 minutes for the speed boat. Waste of time!
2:00pm: We headed to the next destination – Gam Ghi Islet. They stopped the boat in the middle of the sea and let us swim and snorkel. The total time for this stop was around 15 minutes more or less. 
After that, we headed to the last attraction – Hon Thom. This is where Aquatopia Water Park is located.
2:50pm: We arrived at Hon Thom. We were picked up by a buggy car which led us to the water park. We spent around 1.5 hours here (enough to play 3 games). It was funnnn.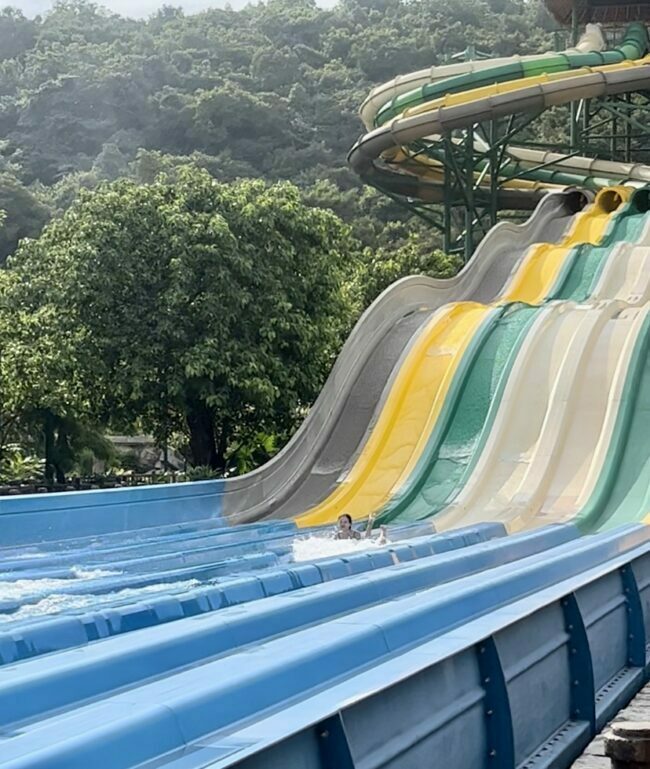 NOTE: Bear in mind that you need to keep your clothes in the locker. The price was 30.000VND for the small one. 
4:30pm: Time to say goodbye to Hon Thom. We went back to Phu Quoc island by cable car. This is the highlight of this tour because you can see Phu Quoc island from above. The scenery was spectacular!!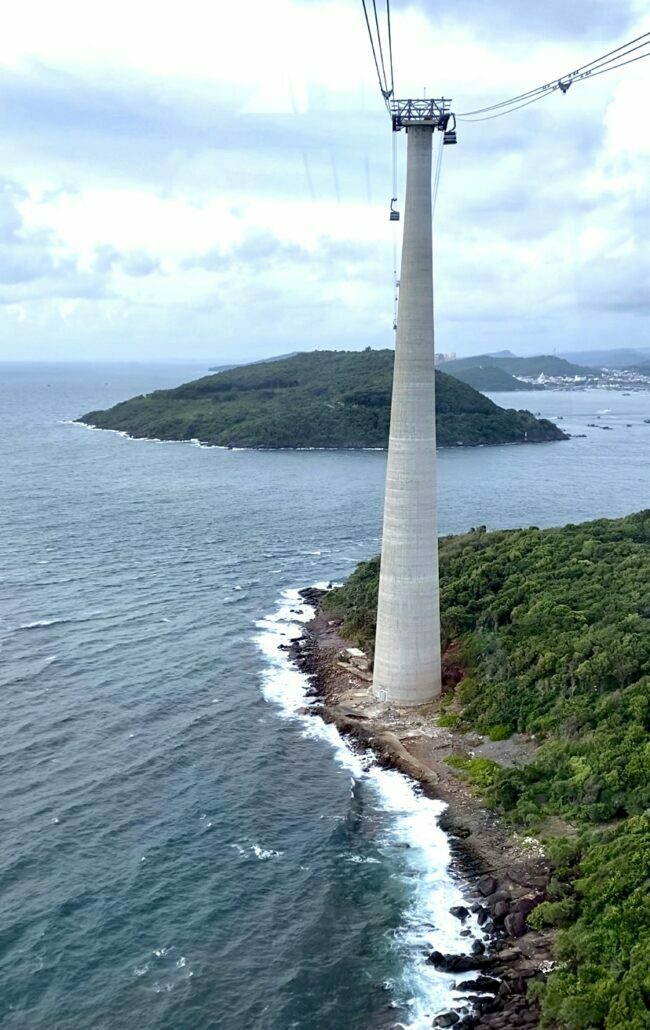 4:55pm: We reached the main island and that was the end of our tour. The tour guide dropped us off at our hotel or anywhere on the way. 
 

 

Xem bài viết này trên Instagram

 
MY REVIEW
Overall, I would rate this tour 7/10. 
Pros: cheap price, tasty meal, many activities included, friendly tour guide.
Cons: too rushed, mainly focus on taking photos.
If you like to take photos, this tour is suitable for you. However, I would recommend the tour in THIS LINK because they offer lunch in May Rut islet where the restaurant looks much nicer.
If you prefer to enjoy nature and relax at the beach, it's totally not for you. Instead, I recommend you rent a private speed boat or go with a tour which includes only 2 or 3 islands.
More posts about Phu Quoc Island
Above is my review of the 4 island hopping tour in Phu Quoc island, Vietnam. If you have any questions, feel free to comment below. Thanks for reading!