DISCLOSURE: My articles may contain affiliate links. To click on those links, you won't be charged any extra cost, instead, you help me to get some small commissions to maintain my blog. Thanks for understanding!
If work is causing you excessive pressure and tension, why not consider spending a day soaking your body in a hot spring to alleviate stress? 
When mentioning a hot spring resort in Malaysia, the first resort that comes to my mind is Banjaran Hotsprings Retreat, an opulent resort located in Ipoh.
In this post, I will review Banjaran Hotsprings Retreat Resort Ipoh, where you can indulge in natural geothermal hot springs and embrace the tranquility of nature.
1. What are the benefits of hot springs?
The minerals present in hot spring water can help in detoxification and the treatment of skin conditions. 

The warmth of the water can alleviate pain sensations. 

Immersing yourself in hot spring water can relieve stress and consequently enhance the quality of your sleep.
2. Overview of Banjaran Hotsprings Retreat Resort Ipoh
Address: 1, Persiaran Lagoon, Sunway 3, 31150 Ipoh, Perak

Types of rooms: There are a total of 44 villas of 3 types: the Lake Villa (81 sqm), Water Villa (155 sqm), and Garden Villa (260 sqm).

Price: 
Lake villa: 1950 RM/night
Water villa: 2350 RM/night
Garden villa: 2650 RM/night
Link to book: CLICK HERE

Note: This is an adult-only resort, no child below 12 is allowed

My rating: 9/10
Other posts about Ipoh
3. My review of Banjaran Hotsprings Retreat Resort Ipoh
Check-in process 
As we checked into the resort, we were served welcome drinks and passion fruit mousse. 
We waited for about 15-20 minutes and were given our room early, around 1 PM, without any additional charges. After that, a staff member took us to our villa on a buggy and introduced all the facilities of the resort along the way.
Inside the Garden Villa
We booked a Garden Villa for our 1-night stay at Banjaran Hotspring Retreat Resort.
It is the most expensive option, with an area of 260 sqm. The villa is located just in front of a mountain, providing a truly natural experience. The facilities of our villa include:
A private swimming pool

A hot tub with natural geothermal water.

TV

A speaker

Sun deck

A Nespresso machine

Two umbrellas 

Complimentary items such as drinks and snacks, chocolate, a bottle of wine, and the specialty fruit of Tambun – Pomelo.
The area is surrounded by nature, with jungles and mountains, making mosquitoes and monkeys unavoidable. The resort owners were considerate enough to provide mosquito repellent and even place a fake tiger in each villa to deter the monkeys (not sure it works haha).
The Pomelo Restaurant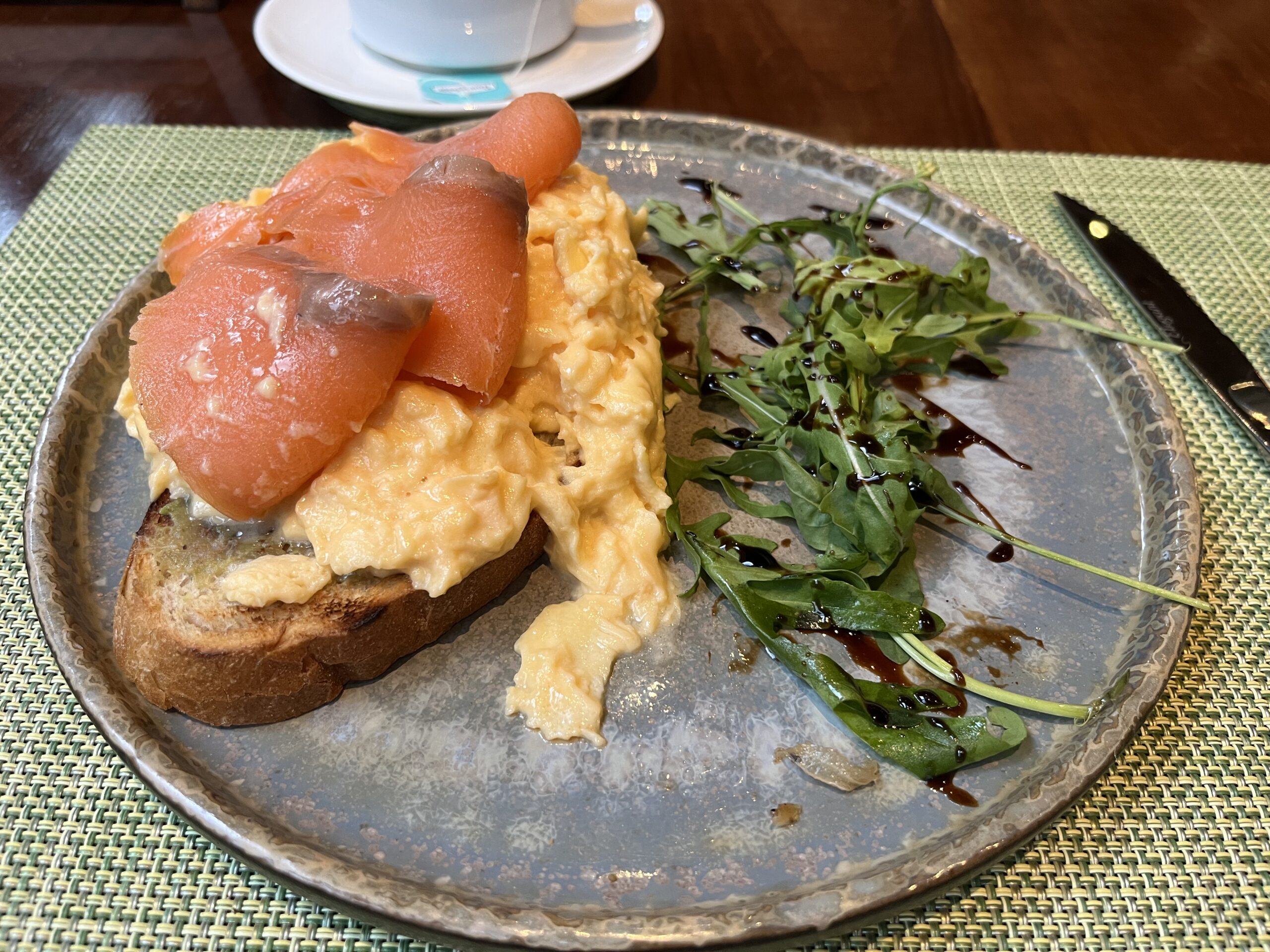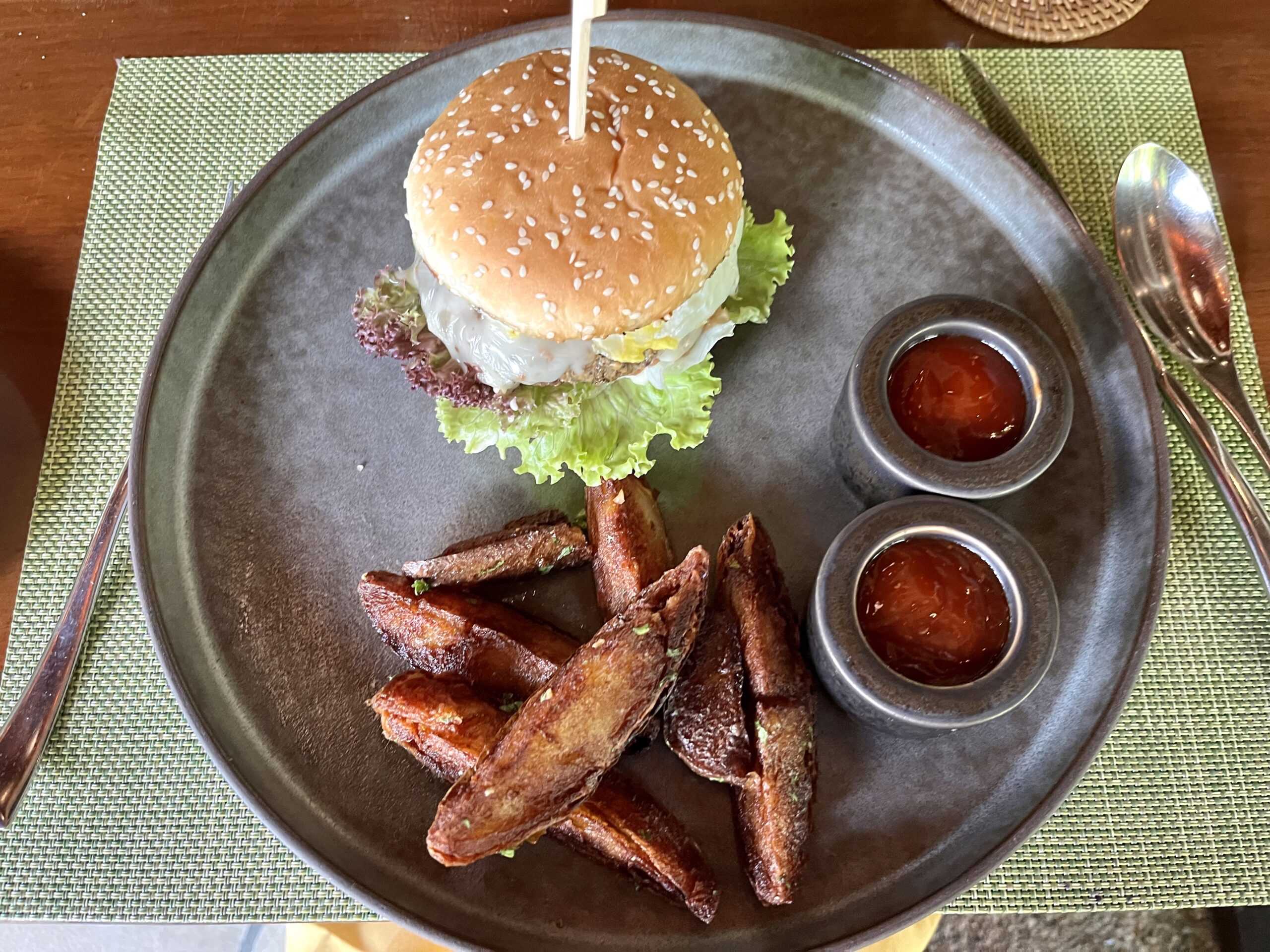 This is an all-day restaurant that offers both Eastern and Western food. 
The breakfast has loads of options to choose from. And the food is really scrumptious. 
In terms of lunch and dinner, I wouldn't suggest this restaurant due to its high prices and the average taste. My ordinary beef burger cost 88 RM…should have driven outside for Mcdonald's.
The caves
There are 3 caves to visit in Banjaran Hotsprings Retreat Resort -Ipoh:
The Crystal Cave – where you gaze upon stunning crystals and find tranquility inside the cave.

The Steam Cave – a naturally heated sauna in a cave. 

The Meditation Cave – a fantastic location for meditation and relaxation
Jeff's Cellar restaurant
You can also indulge in a fine dining adventure, where you have the chance to savor your meal within a cave that dates back 260 million years. 
The food was perfectly cooked and beautifully presented, featuring premium ingredients like Wagyu beef, foie gras, and more
Additionally, there exists a wine cellar boasting an extensive collection of wines from around the globe.
The staff here are really well-trained. 
As I was escorted to my table, the waiter also provided insights about the cave's history and gladly assisted me in taking pictures.
When the food arrived, they also provided a brief explanation about the dish, including its name, ingredients, and how to eat it in the correct way.
The sky bar
Situated atop a 30-foot-high terrace overlooking one of the caves, Skybar provides a breathtaking vista of nature.
However, as I went up to the sky bar, I noticed an unpleasant odor, likely emanating from bat guano.
Geothermal hot tubs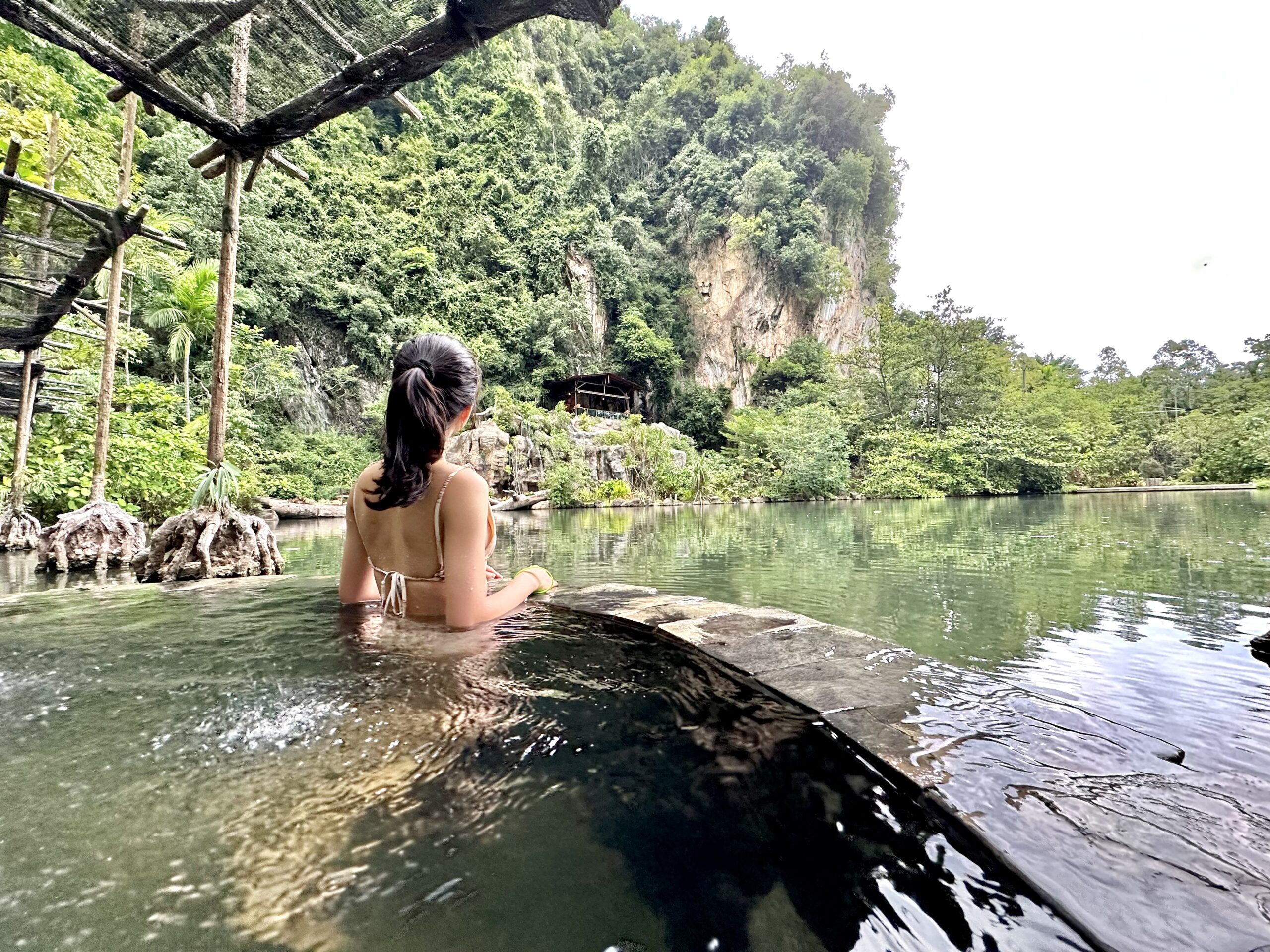 The hot tubs are nestled right next to the natural hot spring. Essentially, they are similar to the one in our villa but offers a better view of the mountains and trees
The water inside the tubs is maintained at a minimum temperature of 40 degrees Celsius. And there are faucets available to adjust the temperature by adding tap water as desired.
The public swimming pool
Additionally, the resort boasts a spacious swimming pool. However, it appears that not many guests make use of it (yah obviously, who would opt for a regular swimming pool when there are geothermally heated hot tubs available?)
Free minibar
In addition to the minibar inside your villa, you can also find some complimentary drinks and ice cream in a minibar located near the check-in area. This minibar is secured with a PIN, and you can request the PIN code from the staff.
The ice pool
This is a small pool nestled next to the steam cave. True to its name, the pool is ice-cold. If you find yourself in Ipoh on a hot day, taking a dip in this pool might be just what you need.
The foot reflexology and Dr. Fish
Here, you can sit down, relax, and allow the small fish to exfoliate your foot skin. However, there aren't a significant number of fish (I believe there are fewer than 30 fish), and I've noticed they are more active in the morning.
Following the Dr. Fish session, you can enjoy a foot massage in the foot reflexology area.
Other facilities
In addition to all these incredible facilities, the resort also offers a library with complimentary cookies and coffee, a gym, and a spa.
Other posts about Ipoh
My conclusion
My 2-day, 1-night stay at Banjaran Hotspring Retreat Resort (Ipoh) was amazing. The staff provided the best service I've ever experienced. They were all helpful, attentive, and informative.
Numerous complimentary food, drinks, and facilities were provided throughout my stay. Despite the cost, it's absolutely worth it, and I believe you should consider trying it as well.