DISCLOSURE: My articles may contain affiliate links. To click on those links, you won't be charged any extra cost, instead, you help me to get some small commissions to maintain my blog. Thanks for understanding!
Starving for a weekend getaway in Selangor? This is the right blog post for you. Selangor is a huge state which surrounds the federal territories of Kuala Lumpur and Putrajaya. There are a wide array of awesome places to visit around this area than you thought.
This blog post will list the most beautiful places for a weekend getaway in Selangor and its surroundings. Read until the end to get more ideas for your bucket list.
1. Kuala Selangor
Only less than a 2-hour drive from Kuala Lumpur, Kuala Selangor is the best destination for a weekend getaway in Selangor.
In this fishing village, you will have the chance to witness mesmerizing natural phenomena such as blue tears, sky mirrors, fireflies, and beautiful sunset views during eagle feeding activity. Watch the video for more details.
The only way to join these activities is to book a boat tour and here below are some trustworthy tour packages:
In addition, if you are a big fan of seafood, then there are tons of fresh seafood restaurants in Kuala Selangor. I have tried a few of them and highly recommend this place (picture below). Here I had crab porridge for only RM55, cheaper and fresher compared to the other place.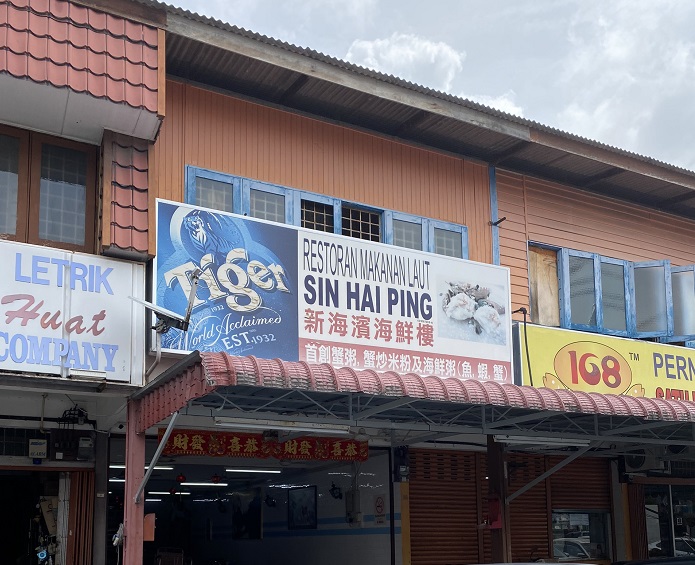 For more details, you can read my Kuala Selangor trip review in this post:
What to do in Kuala Selangor? REVIEW D'tour package (Blue tears, sky mirror, eagle feeding, fireflies)
2. Pulau Ketam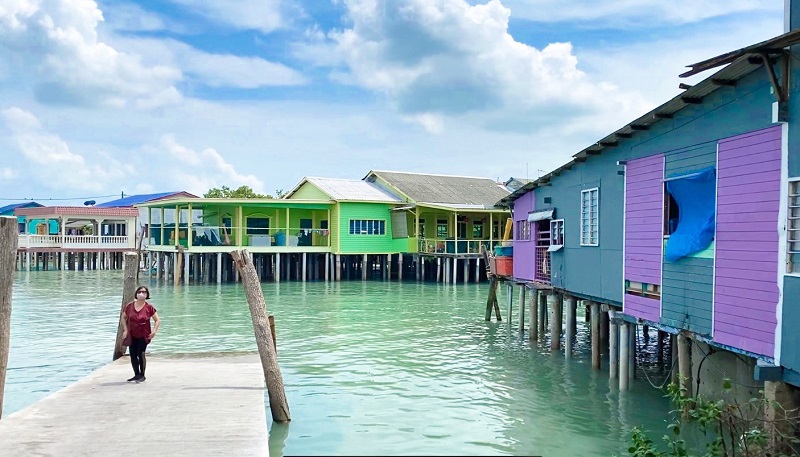 Pulau Ketam (which means "Crab Island") is a small island located off the coast of Port Klang, Selangor, Malaysia. To me, it looks like Venice (Italy) at some angles because of its beautifully painted houses and turquoise waters.
Besides, Pulau Ketam is also renowned for its seafood. There is a whole heap of seafood restaurants in the local market.
To see detailed reviews about Pulau Ketam, you can read my post: Pulau Ketam day trip: ferry price, famous food, things to do
3. Kranching waterfall
Kranching waterfall is a great place for hiking or BBQ at the weekend.
There are 7 cascades of waterfalls. You can either hike to the top level or just stop at the 1st or 2nd level and prepare BBQ there.
Be noticed that the hiking trail in Kranching waterfall is at a medium level of difficulty. From level 1st to level 5th is pretty easy, it starts to be more slippery and harder from level 6th.
For me, I only reached the level 6th because it took me a few hours and I was pretty hungry and tired at that time.
Entrance ticket: RM5/ foreigners, RM3/ local
4. Putrajaya
The federal territory of Putrajaya is surrounded by Selangor state and has been the administrative capital for the federal government since 1999.
Not only does Putrajaya house massive government buildings, but it also offers a wide range of activities and places of interest that can take visitors more than a day to discover all.
Here is the list of things to do in Putrajaya:
Read more:  Cruise Tasik Putrajaya: price, my review & pictures
Take a 45-minute hot air balloon ride

Visit the beautiful Putrajaya Mosque

Admire the Millennium Monument

Experience flyboard

Relax with stand-up paddling on the lake
You might be interested in Putrajaya Tour with a traditional boat ride from Kuala Lumpur (from 120RM/person)
5. Batu Caves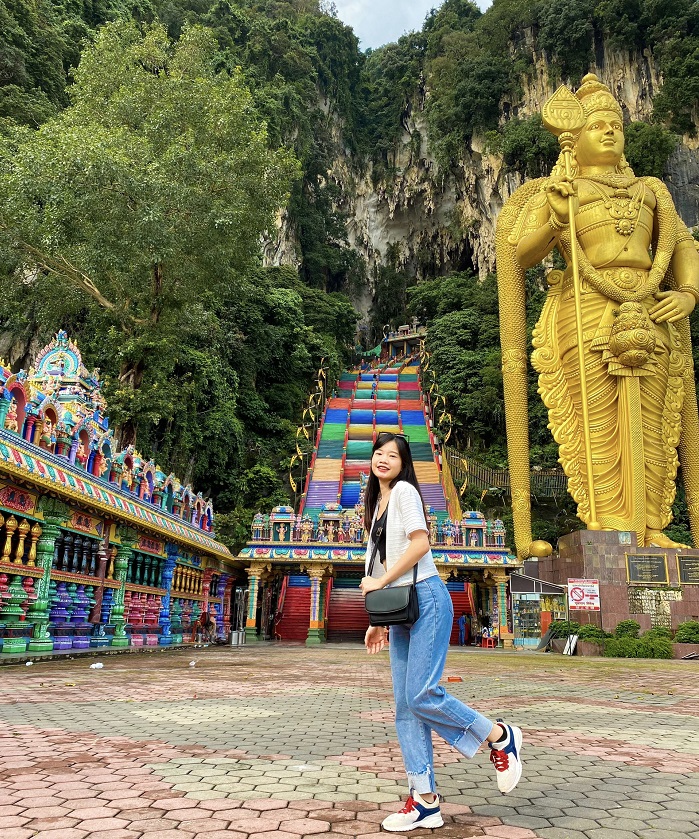 Batu Caves is a Hindu cave temple located in Gombak, Selangor. It is one of the most famous Hindu cave temples in the world which attracts a large number of devotees (mostly from India and Sri Lanka), especially during the Thaipusam festival in January or February.
Not only a religious place, Batu Caves is also a great place for instagrammable photos with its colourful steps.
To come to Batu Caves, you can take a KTM train from KL Sentral. The journey takes around 30 minutes and costs RM13/2 ways.
For a more detailed guide and information, you can read my guide to Batu Caves in this post: Batu Caves – Murugan Statue: interesting facts, history, how to get there?
6. Tanjong Sepat
If you are a foodie, come to Tanjong Sepat for a food trip. There are a plethora of delishes in this small town such as Seafood Bak Kut Teh, Mui Choy Pau, etc. That's why many people visit Tanjong Sepat just for food. For Seafood Bah Kut Teh, I highly recommend this local restaurant, the food here is top-notch!
On the other hand, you can also visit some places of interest around the town such as Love Bridge, Mushroom farm, Cheng Leng Keng temple, etc. It takes you only 1-2 hours to visit all of the attractions here as they are very close to each other.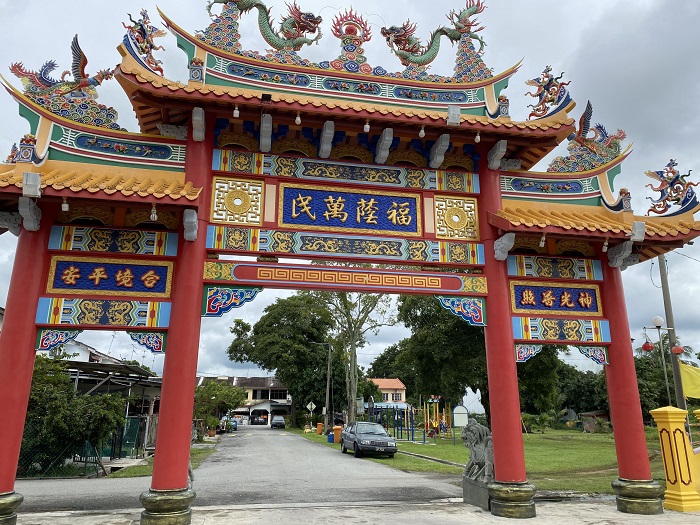 7. I City theme park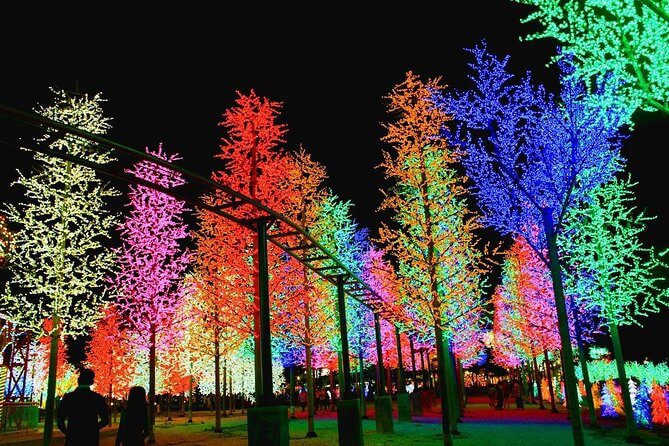 Known as the City of Digital Lights, I City will amaze you with colorful Led-lit, the biggest snow park in Malaysia, a large water park, a beautiful Ferris wheel, etc. The attraction is situated just about 18km away from KL, thus there is no reason not to add I City theme park to your bucket list for a weekend getaway in Selangor.
If you are planning to visit I City, it's better to come in the evening. It's time when all the lights are on and the theme park looks like a fairyland.
 

 

Xem bài viết này trên Instagram

 
8. Sunway Lagoon theme park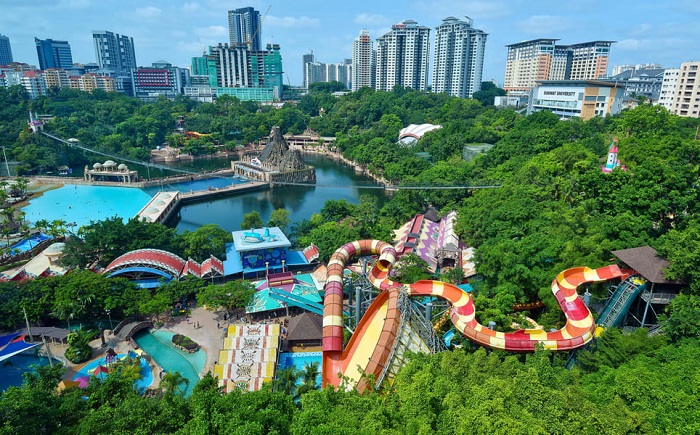 Looking for a fun, exciting weekend getaway in Selangor? Sunway Lagoon is a great choice. It is a theme park located in Bandar Sunway, Subang Jaya. The whole park consists of 4 main sections: water park, extreme park, wildlife park, and amusement park. Each section offers different experiences and a myriad of exciting activities which would take you the whole day to discover all.
In addition, there is a huge shopping mall next to Sunway Lagoon theme park called Sunway Pyramid. Here you can spend hours shopping, trying different foods, playing ice skating, etc.
Buy tickets for Sunway Lagoon Theme Park at a cheaper price: Click here
9. Selangor River – Kuala Kubu Bharu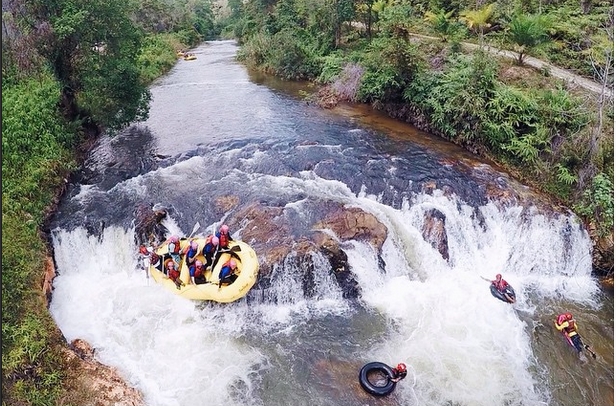 Known as one of the best-grade rapids in Southeast Asia, the Selangor River (Sungai Selangor) is an amazing place for a white water rafting trip which is just a 1-hour drive from KL. This is a super thrilling and exciting activity to do either with family or friends.
To join the activity, you need to join a tour with a guide. Here is the link to book the tour: Click here. The tour includes snacks, lunch, a life jacket, and all the necessary stuff for a rafting journey.
10. Farm in the city
 

 

Xem bài viết này trên Instagram

 
If you are an animal lover, Farm in the city would be a perfect weekend getaway in Selangor for you. There are over 100 animal species ranging from pets (rabbits, guinea pigs, etc) to exotic animals (the world's smallest horse, the world's smallest fox – Fennec Fox, white peacock, etc).
Moreover, visitors can also visit the vegetable farm with more than 60 tropical fruit trees and rare flora.
With these provided, Farm in the city is an ideal place for families with kids to visit at the weekend where your kids can learn about animals and have fun at the same time.
And do check the weather before coming here, I came here on a rainy day and could not explore much of it.
Regarding the ticket, I bought the ticket directly at the entrance at RM58/foreigner & RM39/Mykad holder. Later on, I realized that online booking is cheaper by RM2-3… too late :(. Here is the link to book tickets online: Farm in the city ticket
11. Selangor fruit valley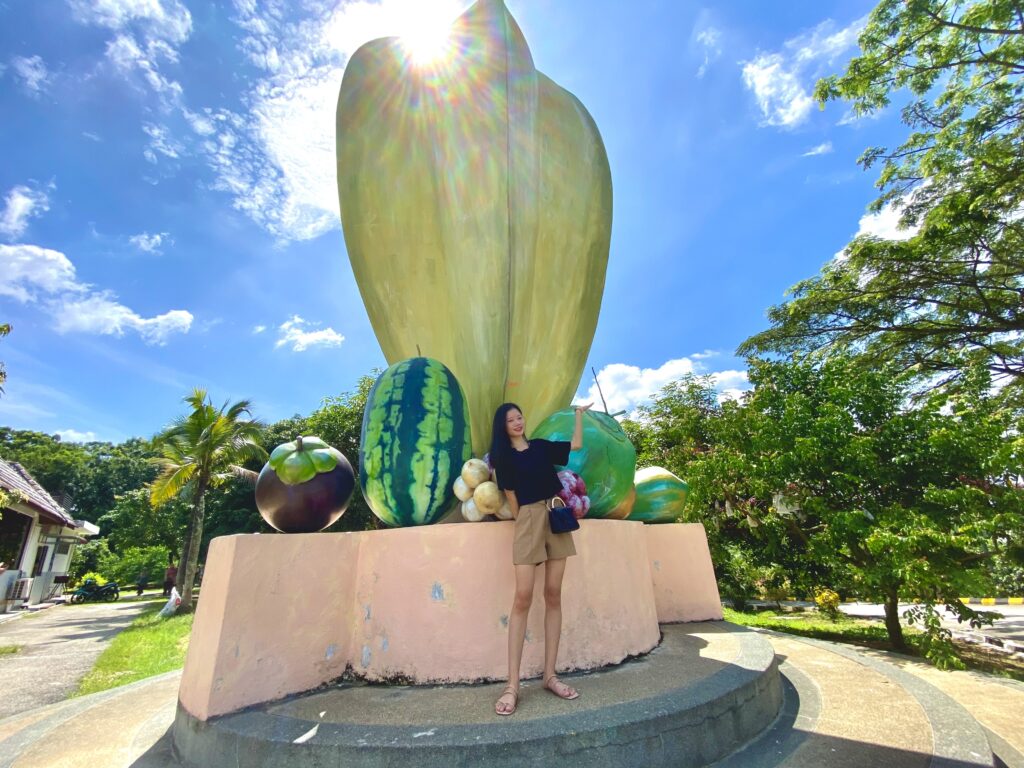 Selangor fruit valley houses hundreds of species of plants including fruit trees, herbal plants, vegetables, and flower plants. In addition, they also raise some animals on the farm such as deer, rabbits, hedgehogs, etc.
Furthermore, if you want a more exciting experience, try a boat ride – that was the highlight of my trip. The driver was so skillful and made us almost want to cry (just kidding… it was veryyy funnn). The boat ride costs only RM35/5 people.
For a more detailed review, you can refer to my post: Review Selangor Fruit Valley SFV: ticket, activities, tips
Above are 11 ideas for a weekend getaway in Selangor. How many of them are your favorite? Share your thoughts in the comment box.